Want to work overseas? Are you thinking about Dubai as your next destination? Let us help you with the decision-making process, no matter what stage of planning you are at. We present to you the Holy Grail for working in Dubai as a doctor.
Healthcare System
The U.A.E., a fast-developing country, has become an attractive destination for doctors from all over the world. The United Arab Emirates stands at 27 in the world for healthcare, according to the World Health Organization. As compared to just 7 hospitals back in 1970, there are now more than 40 public hospitals in the UAE today. The Ministry of Health has worked relentlessly to ascertain this increase and has made extensive investments to expand healthcare facilities and build new hospitals.
Requirements and Qualifications
The basic requirements to be fulfilled in order to work as a doctor in Dubai are inclusive of:
Applicants must have a Bachelor of Medicine and Bachelor of Surgery degree to be considered eligible. Specialists must also have a master's degree, among other qualifications.
Dubai requires all medical professionals to have a government license before they can practice.
If you are interested in working as a doctor and living here for the foreseeable future, you will need to obtain your license from DOHMS – Dubai Department of Health and Medical Services.
To continue your work as a doctor in Dubai, you must complete 50 hours of continual medical education per year or you risk losing your license.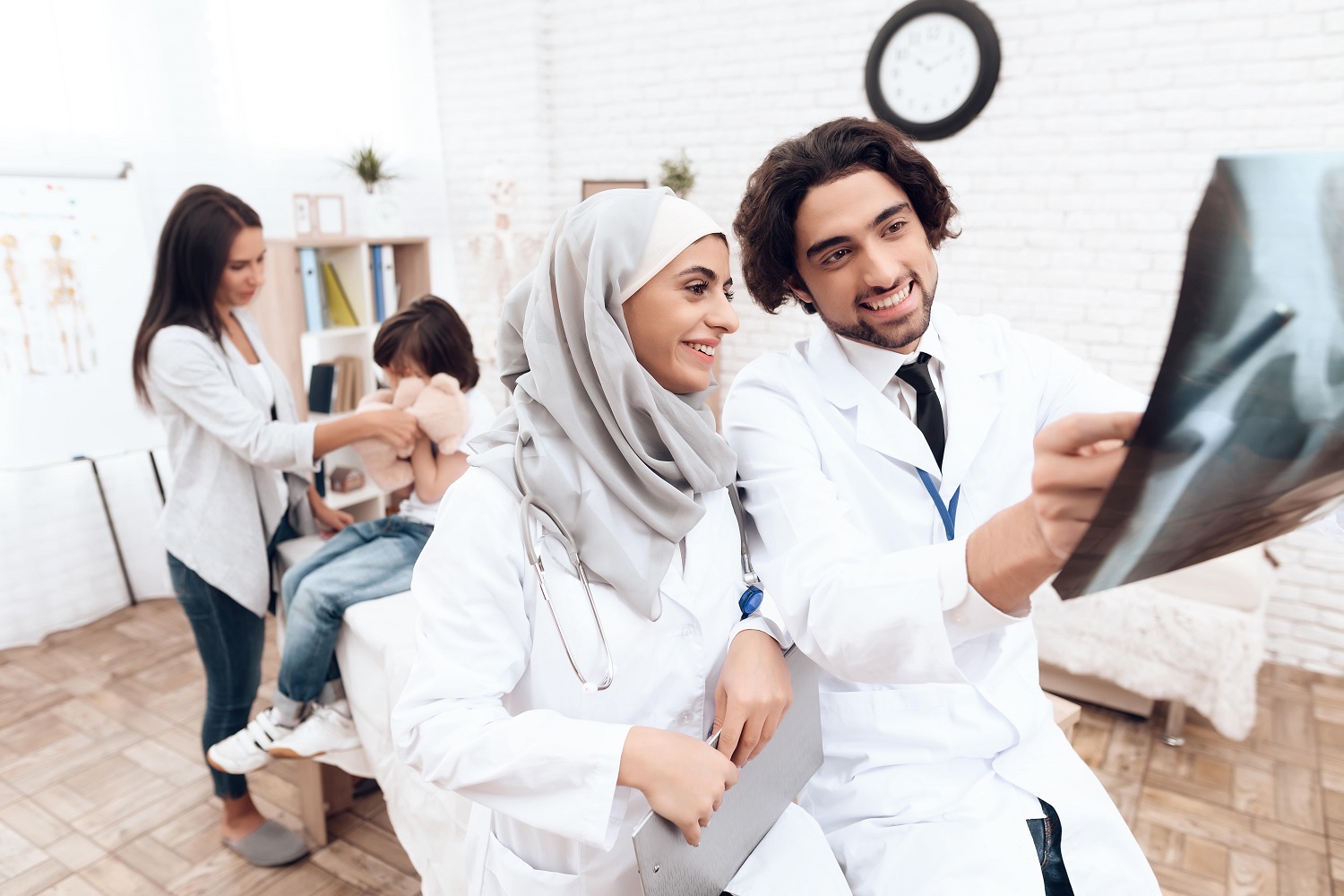 Finding a Medical Job in Dubai
Due to strict employment laws, expats can only secure residency visa after they have secured a job in Dubai. If you have landed a job before moving, the company might help with your relocation costs. Obtaining an offer of employment within the UAE before entering is therefore desirable.
The Dubai Healthcare City (DHCC) website is a government-run resource which can be used to search for vacancies in the medical field in Dubai. Reputable job boards and listings are an excellent way to find employment in Dubai.
Salary
Salaries for employees in the medical and healthcare sector vary depending on the job role, job level, qualifications and whether a hospital or clinic is part of the public or private sector. On average, a GP can expect to earn an average salary of up to 243,805 AED, while Staff Nurses earn an average annual salary of around 87,764 AED.